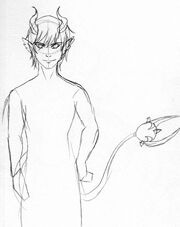 The Common Route occurs when the first tea house has a low rating (5 Cafe Points or less). To avoid this route, you have to get at LEAST 6 cafe points. 
Once this route starts, cafe points are reset to 0. Guy points don't matter in this route only Cafe Points. 
To get the Good Ending, Cafe Points need to be between 1 and 6.
To get the Bad Ending, Cafe Points need to be between 0 and -6
Good Ending Choices
Rose Fires Yuuto
Rose keeps Katsuro around
Osamu fires Goro
Rose tells Kichiro to brew tea
Osamu fires jiro
Rose chooses
Bad Ending Choices
Osamu Fires Yuuto
Osamu Fires Katsuro
Rose tells Goro to keep out of the way
Osamu Fires Kichiro
Rose fires Jiro
Rose Refuses